Mr. McGregor's Garden Farm Market
Route 537 Inbetween Route 68 and Route 545
Jobstown, NJ, 08041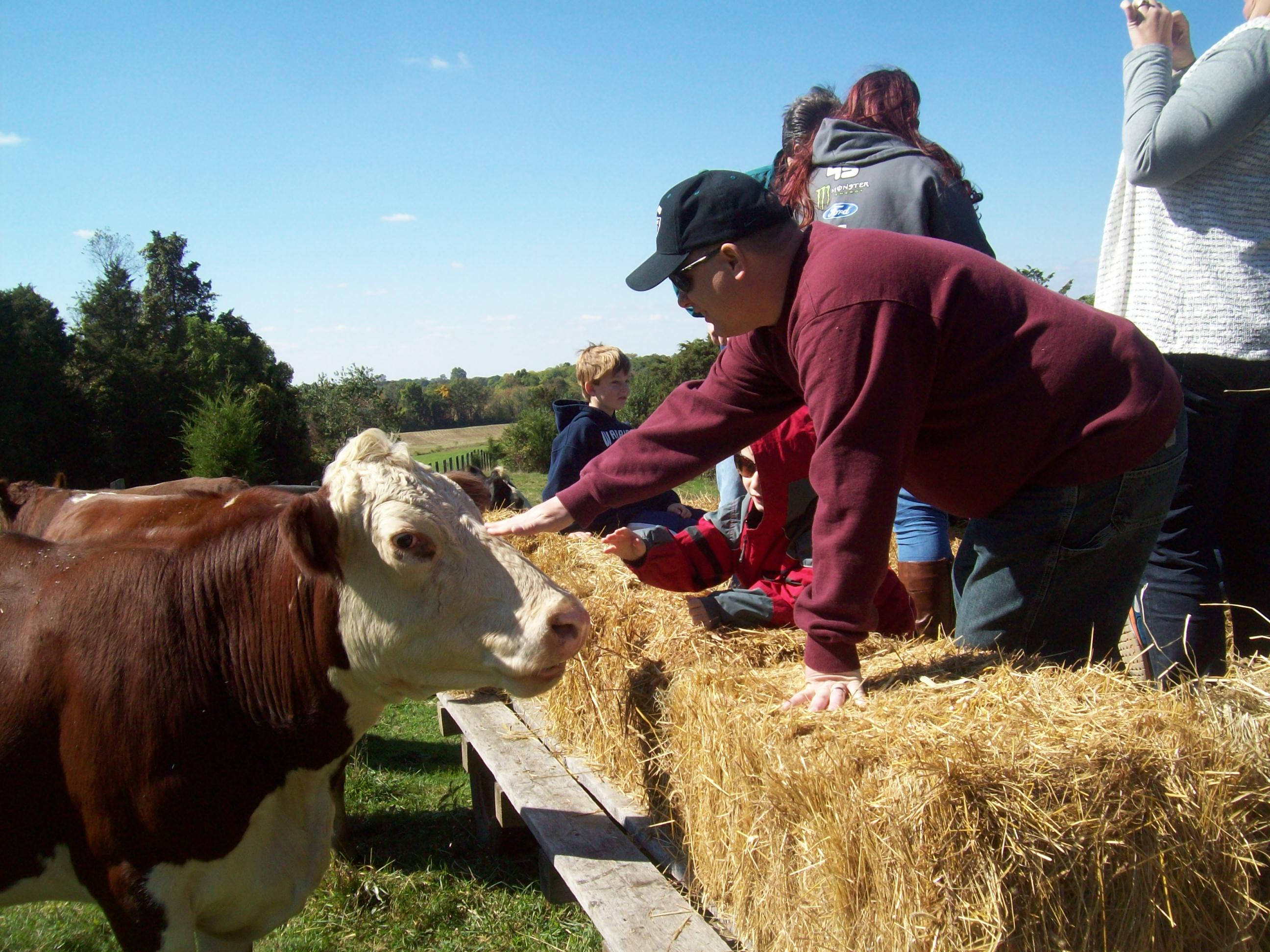 Farm Description

The original family farm was purchased in 1693. Frank and his son Bob Phillips are the tenth and eleventh generation to work this land. Frank?s grandfather planted the original apple and peach orchards with assistance from Cook College in 1901. Frank got his start selling apples to the public from a wagon during the second world war. Today most of the farm is dedicated to raising pasture fed beef and hay. The farm market located on route 537 in Jobstown started out in 1972 on a picnic table 15 feet from the road. In 1977 the Phillips built the market we visit today. With the help of his wife Mimi and son Bob the market has grown and diversified to offer a wide array of freshly prepared foods. They are most known for their homemade pies. Visitors can watch as the Phillips and their staff prepare and cook the fresh fruit fillings and roll out the pastry to make the wide assortment of pies.
Hours of Operation

Wednesday - Sunday 10 am till 6 pm We open two weeks before Easter and close December 31st. Hay rides to feed the cattle and pick pumpkins are on weekends through October at 12:00,1:00,2:00,and 3:00. The $5 charge includes the animal food and picking one pumpkin from the patch. Group tours during the week by appointment.
Activities
Hay Rides | OTHER: feeding cows and chickens
Pick-Your-Own
Organic Vegetables | Pumpkins | Vegetables | OTHER: Okra, green beans, pole limas, broccoli, cabbage, kale, lettuce, cauliflower, Brussel sprouts in addition to the fall pumpkins.
Farm Products
Baked Goods | Berries | Cheese/Milk/Dairy | Cider/Juices | Eggs | Flowers | Fruit | Gourmet Food Products | Holiday Products | Honey | Jams/Jellies/Preserves | Meat Products | Organic Berries | Organic Vegetables | Prepared Foods | Vegetables | OTHER: Sandwiches, freshly prepared salads, and our own smoked meats available at our deli. We sell NJ sand free top neck clams in season. $5/ bakers dozen, $29.00/sack of 100. (Call ahead on bags of clams)
Facilities / Services
Food/Refreshments Available | Restrooms | Wheelchair Accessible
Activities by Arrangement
Private Parties | School Tours